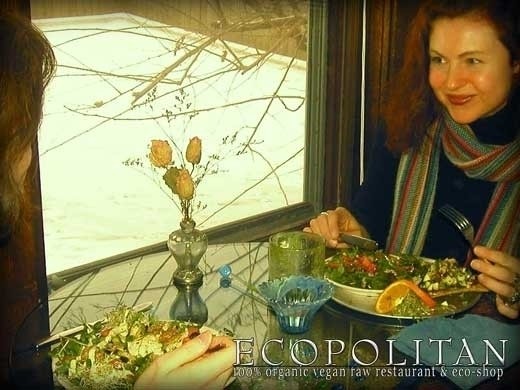 Ecopolitan's minneapolis restaurant is 100% Organic Vegan Raw (
why
and
how
) restaurant, bar, natural home & body goods shop,
infrared sauna
,
oxygen bar
and eco-art gallery: "For Your Health, the Earth, & the Taste!"

Ecopolitan is open 7 days a week from 9 AM till 10 PM, Friday and Saturday until 11 PM.
Reservations are not required but are recommended!
Call the restaurant at 612-87-GREEN.
We are located on 2409 Lyndale Ave. S., Minneapolis, MN 55405.