One-Of-A-Kind Himalayan Eco-Trek, Nepali Community Tour, and Much More! Explore the Himalayas, Experience Authentic Nepali Village Life, View Magnificent World Heritage Site Temples, Explore Chitwan National Park, Support the Everest Learning Academy for Disadvantaged Children, and Take Part in a Humanitarian Program Designed to Fight Racism in Nepal. ~March 16-31, 2012 – Rhododendron Bloom~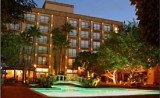 Because it is important to avoid intense sun exposure for three months after the procedure, Novadermy is only offered during the winter months. In order to ensure the very best support for your experience with Novadermy, groups are limited to a maximum of 15 people. Please note: there is a minimum of 4 people per group to hold a session. Please be sure to notify our office as early as...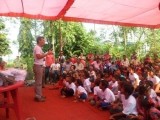 Take 10 Years Off Your Face PERMANENTLY In Only 10 Days With Novadermy - The World's Safest and Most Effective Anti-Aging Facial Rejuvenation Treatment Listen to Novadermy 1 explained here... Download MP3 Listen to Novadermy 2 explained here... Download MP3 Q&A with Dr. Vargasbr Download MP3 / Download...