Four Days of Foraging - A retreat with Ecopolitan Community Founder Dr. T:
Health Education, Nutrition, & Fun in Nature
When: August 7-11, 2019
Where: River Haven, Wisconsin
Arrive: Wednesday, August 7 (between 7:00-9:00 PM)
or Thursday, August 8 (between 6:00-8:00 AM)
Depart: Sunday, August 11 (afternoon)

Near Menomonie, Wisconsin - an hour drive from the Twin Cities & MSP International Airport!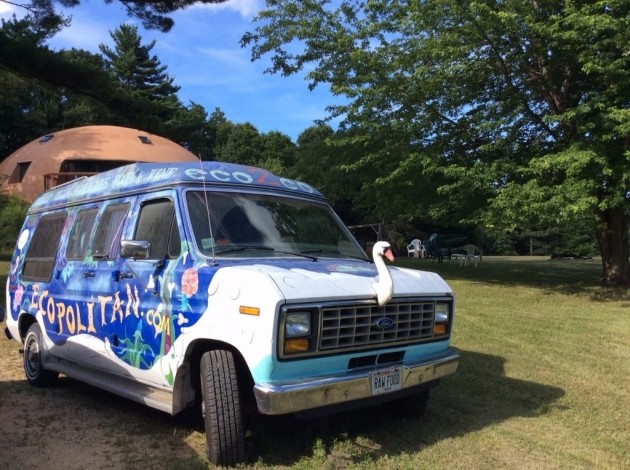 PROGRAM
Lectures provided by Dr. T:
1. Introduction to Foraging and the "Rules of Engagement"
2. Introduction to the Five Fundamentals
3. Nutrient Density of Foods - Realities and Myths, and Benefits of Foraging and Growing Your Own Food
4. Benefits of Residing and Eating Within Nature and Interacting with Earth and Soil
5. Health Lessons from Nepal
6. The Molecules of Nature
7. What Did Our Ancestors Eat? The Great Calorie Chase...
8. The Miracle Salt
9. Nutrients Almost All Westerners are Deficient In...and what to do about it!
10.The Diet Myth - the pros and cons of several popular diets, including fasting
11. What if we have a health condition - will an optimal diet "cure" it?
12. Keep your skin young and healthy, and diagnose your skin's degenerative status objectively and scientifically in order to improve it while increasing your anti-aging potential!
13. Introduction to EMF Pollution and Remediation.
14. Eliminating the Fear of The Two Most Common Cancers - Now Conquered!
Activities provided by Dr. T:
1. 2-4 Group Foraging Experiences Conducted by Dr. T
2. The Gathervore Diet Discussion
3. Slideshow on Nepal – and Discussion: Earthquake Destruction and Rehabilitation, and Important Lessons Learned for Westerners (Time Permitting)
4. Slide Show on Skin Health and Skin Abnormalities Present in 99% of people.
5. Tubing in the Hay River - LOTS Of FUN!
6. Visiting the Green Bakery - with explanations about the special qualities of its bread
7. Walking and hiking on the land (325 acres of rolling hills, forests, ponds, and river)
8. Short ATV drives on some of River Haven's many miles of trails (time allowing)
9. Introduction to River Haven - its past, present, and exciting future (using maps and visuals)
10. Foraging for PhotoNutrients and More Under the Sun...
11. Far Infrared Sauna – with discussions about its benefits and how to get the best ones for your investment.
Each participant will have free electronic tests for skin health parameters (Full Individualized Report of Finding Optional, at a later time, cost involved (too much time needed).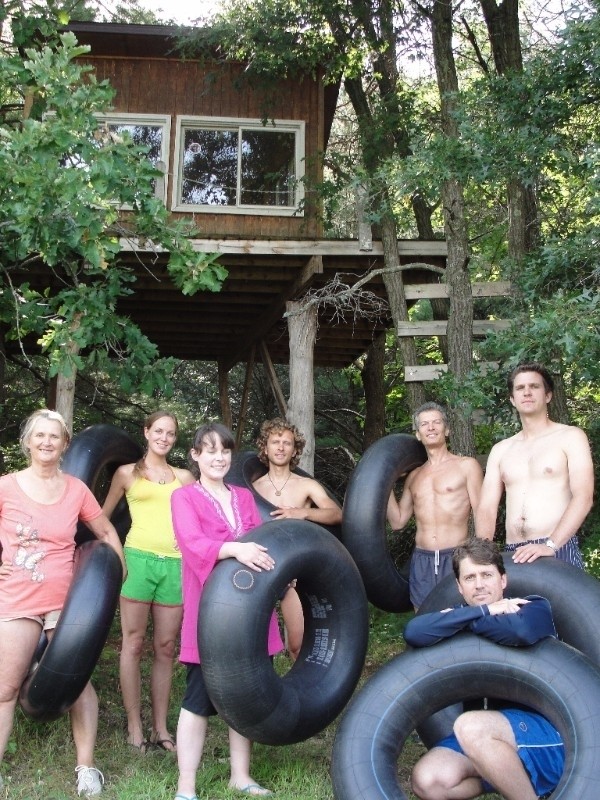 Food Provided
:
1. Foraged food from Nature - the entire retreat
2. If the above isn't enough for you: Enjoy freshly-picked nutrient-dense vegetables from local gardens (not necessarily from River Haven)
3. Still hungry? We'll get additional foods from Ecopolitan Community.
4. Want more? You'll be able to sample the amazing product of River Haven's
Green Bakery
- America's First & Only 100% Dedicated Gluten-Free, Soy-free, Corn-Free, Egg-Free, nut-free, peanut-free, Junk-Free, Hypoallergenic Line of Delicious, satisfying Breads, pizza crusts, pancake mixes, and more.
Price Includes ALL THE ABOVE
:
First Adult in a Family Unit: $445
Second Adult in a Legal Family Unit: $395
Children 16 and under: $295
Bring a friend and get a $40 discount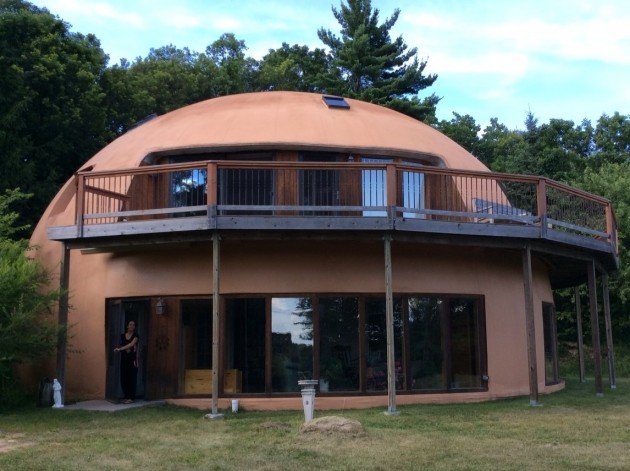 What is Eco-Foraging? We define eco-foraging as the process of searching for edible plants growing wild in Nature (not planted by humans) and then eating them! This process involves living and wandering in natural surroundings for 4 days, forming friendships and communal awareness, re-discovering our intimate contact with our natural resources, and learning to trust that nature will always provide; everything we really need is already here surrounding us!

Can Foraging Provide Sufficient Food and Water? We can never guarantee the caloric intake of each individual forager. Since our foraging camps are short (4 days), there is never any risk of starvation. We will always find sufficient edible leaves, flowers, seeds, roots, bulbs, bark, or fruit to sustain us even on restricted calories. Furthermore, the food is so nutritious (the highest density of nutrients per calorie ingested) that we can do extremely well on smaller quantities if necessary. River Haven will provide unlimited purified (reverse osmosis) drinking water, which Dr. T will re-mineralize with Trace Mineral Drops and/or with "Hydrate" from Ecopolitan Community.

What Are the Benefits of Eco-Foraging? Besides the satisfying challenge; the deeper understanding of the human condition; the camaraderie with an introduction to like-minded people; the learning of new skills; and the gaining of "survival" knowledge while experiencing plentiful Nature, we also benefit from the complete avoidance of toxic foods and from the extremely high nutrient density and variety (unheard of in agriculture) of health-enhancing plant foods. And, of course, let's not forget about the pleasure of a whole new world of numerous fresh flavors derived from plants previously disregarded as mere "weeds."

What Else is on the Premises of River Haven? River Haven has 325 acres of rolling hills and forests, a very long (1.5 miles) riverfront acreage perfect for tubing (1.5 hours within the property), 15 miles of State Park-like scenic trails, and a sandbar perfect for sunbathing. It includes a large 3-story monolithic, geodesic dome with infrared sauna, meeting/living areas, and shower/toilet facilities that are available to foraging participants. Dr. T's treehouse serves as a meeting area as well. The nearby university town of Menomonie is only 8 miles away, with an organic co-op, theaters, and other entertainment.

How do I join?
Contact us! Register by clicking here. You will then receive an email response confirming your participation. Group size is limited to 25 participants. Payment can be made using a credit card (add 2.65% credit card fee), PayPal (follow the instructions you'll receive carefully), or bank check/money order.

Directions - River Haven, N9562 County Rd G, Colfax, WI 54730 (from Hwy 94, go 8 miles north of Menomonee on Hwy 25, turn right onto County Rd G, then after 0.6 mile turn left onto the first dirt road).
All proceeds from this foraging retreat support the rehabilitation of earthquake-devastated Nepal (additional donations to our 501(c)(3 ) welcome).

Included Amenities: Amenities include campgrounds (for tents or RVs), purified RO water, an infrared sauna, kitchen access, showers/toilets, and other dome facilities. Please bring a tent; at the very least bring a sleeping bag and/or sheets (if you don't wish to camp outside, you can sleep in the dome's lower level, on the sofas or the floors). Also included are campfire activities, river tubing (weather permitting), foraging activities, nature trail walks, as well as health, nutrition, & sustainability discussions with Dr. T and the activities and supplemental food listed above.

Not-included Amenities: If you wish to have your own private room with a queen-size bed in the dome's second floor, there is a $35/night fee per room (first come, first served). For families, it's possible to add a floor mattress to the room.

What Should We Bring? Basic camping gear (tent, sleeping bag, sheets/blankets, flashlight), appropriate clothing, shoes suitable for getting wet, bathing suit (for tubing in the river), musical instruments, a refillable water container (preferably glass or non-leaching metal), and small reusable bags (for those who like to "hoard" foraged food), and a good explorative attitude!


Testimony from the Eco-Foraging of 2018

"From the moment we stepped foot onto Ecopolitan soil, we could sense we were in a very special place. It was refreshing to experience such beautiful lush landscape just as nature intended it to be. I enjoyed immensely learning everything about what we should be eating and how we should be caring for our bodies, as well as how best to care for and interact with nature as presented in the most precise and scientific manner from Dr. T. His vast training and knowledge is mind boggling and evident right from the start. A sure highlight was the amazing Green Bakery where we delighted in the most delicious healthy breads ever to be made! The ATV ride along the trails was also an exhilarating and beautiful excursion. It was a challenge at times overcoming our food addictions but well worth the experience. I have gained so much priceless information to take home with me and start implementing into daily life. And, no review would be complete without also mentioning how wonderful it is to gather with like minded individuals who also share in the quest for an individual and collective betterment of our world and society. Thank you Dr. T for lovingly sharing your passions for Natural Functional Medicine, healthy living, and helping the children of Nepal with all of us! It was an experience never to be forgotten!"

- Lisa Stuart
Copyright 2019 Ecopolitan, all rights reserved