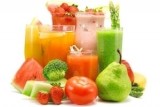 The Standard American Diet has resulted in a downward spiral of human health despite the country's affluence and abundant resources. Dr. Adiel Tel-Oren brings new information to the table on how to take control of your health, and save your life.
I just came back from a snowy Montreal where I gave 2 lectures; "7 Foods to Avoid to Allow for Meaningful Detoxification " and "An Introduction to the Functional and Nutritional Treatments for Behavioral and Developmental Disorders (Autism Spectrum, PDD, ADD, ADHD)." I also provided consultations and skin treatments, as I do in so many other locations. It was wonderfully...
Severe Depression Relieved: Treatment Testimonial Written by: Kimberly, Dr.T's patient Dr.T's thoughts are offered at the end of her article. "...As I wrote this article, tears came to my eyes many times because for the first time in my life, I am enjoying life versus being buried by it. The first time I saw you, I was feeling like I was at the end of a very long rope. I was...