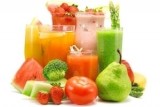 The Standard American Diet has resulted in a downward spiral of human health despite the country's affluence and abundant resources. Dr. Adiel Tel-Oren brings new information to the table on how to take control of your health, and save your life.
I just came back from a snowy Montreal where I gave 2 lectures; "7 Foods to Avoid to Allow for Meaningful Detoxification " and "An Introduction to the Functional and Nutritional Treatments for Behavioral and Developmental Disorders (Autism Spectrum, PDD, ADD, ADHD)." I also provided consultations and skin treatments, as I do in so many other locations. It was wonderfully...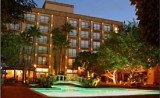 Because it is important to avoid intense sun exposure for three months after the procedure, Novadermy is only offered during the winter months. In order to ensure the very best support for your experience with Novadermy, groups are limited to a maximum of 15 people. Please note: there is a minimum of 4 people per group to hold a session. Please be sure to notify our office as early as...